My collection of flashlights recently got a new addition: the new multifunctional flashlight by NexTool. I own a similar model by Alfawise, but it is somewhat bigger so I kept it in my car.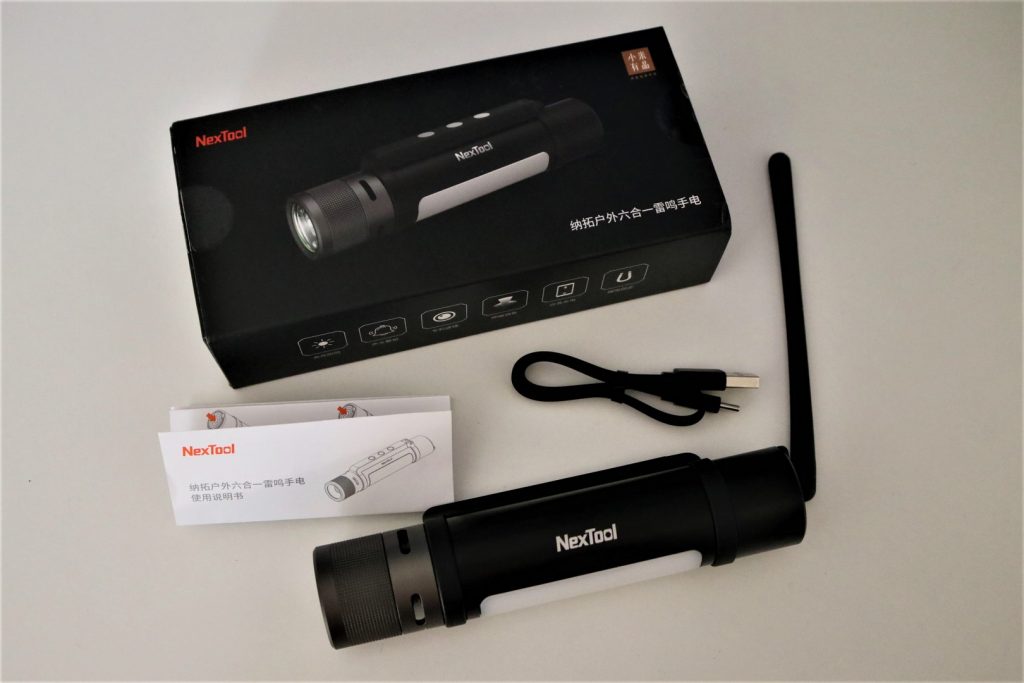 NextTool is a Chinese manufacturer that specializes, mostly, on products that target activities such as camping, bushcraft, survival, outdoor or hiking. This model was launched on the crowdfunding platform of Xiaomi and in only 3 days it managed to gather 348% of the necessary amount.
I ordered it from Gearbest.com because the transport through Priority Line (through courier, without any extra fees, available for Europe) is only $4.11. It comes with a charging USB cable, a user manual (in Chinese) and a lanyard. After seeing the pictures on the product page, I was left with the impression that the flashlight is quite small (like the Xiaomi one) but in reality it is bigger (about 16 cm in length) and also thicker. On the other hand, relative to its size, I find it to be quite light, with a weight of only 200 grams.
It is made of aluminum, with high quality finishes and it can be used even when it's raining. It integrates a 18650 battery (with a capacity of 2600mAh 3.6V 9.36Wh) and it has a USB-C port for charging. A full charge takes approximately 3.5 hours. It can also be used as an external battery to charge other gadgets, using the integrated USB-A port.
NexTool 6-in-1 is not just a simple flashlight, but one that has 6 functions as suggested by its name. When used as a flashlight, it has a maximum capacity of 1000 lumens and 3 different levels of luminosity, with an illuminating distance of up to 240 m. This is possible thanks to the zoom with drag adjustment.
A higher illuminating angle = a smaller illuminated distance; a smaller illuminating angle = a bigger illuminated distance. In simple words, that is how the zoom works in a flashlight. I haven't tested it to see if it really lights up a distance of 240 m, as stated by the manufacturer, but I do believe that it is true to its specifications as it seems very powerful.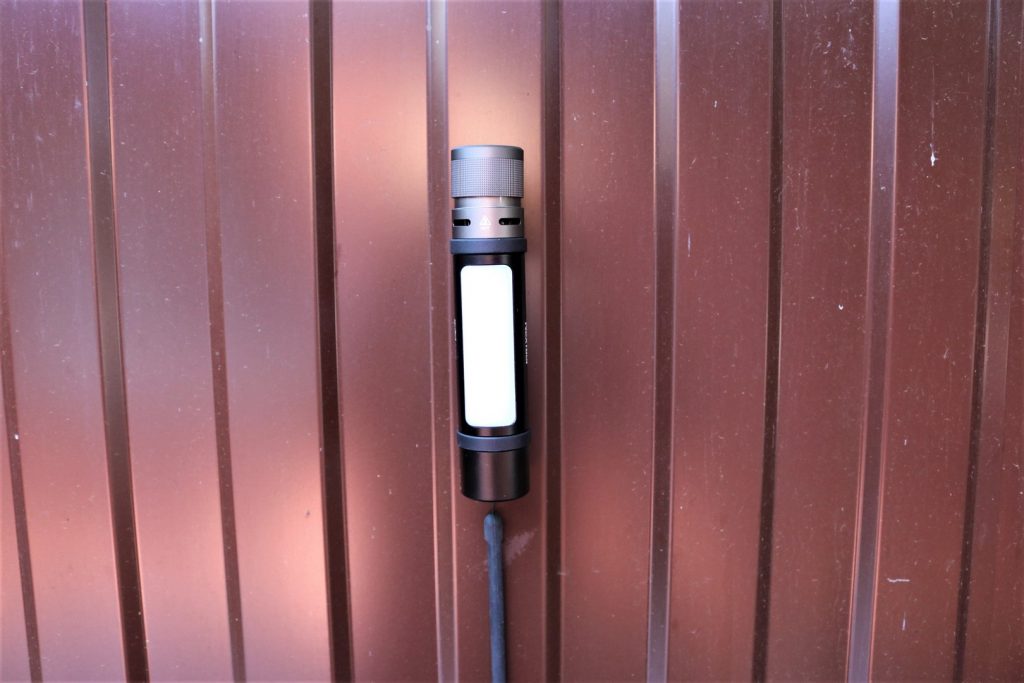 On one of the sides of the flashlight you will find a LED strip which allows it to be used as a work lamp or a warning light, similar to a strobe light (white-red), and on the other side you can see a magnet which allows it to be attached easily to any metallic surface. To light up the LED stripe on the side, you only have to double-press the on/off button when the flashlight is on. It took me a while to figure it out as the manual is in Chinese, as well as the small directions engraved on the flashlight.
The flashlight also comes with a speaker that works as a personal alarm when the on/off button is pressed for more than 3 seconds. The sound is quite strong and it can be very useful in emergency situations (like an earthquake) or to scare away aggressors and get the attention of the people around you.
Overall, it is a very useful flashlight to have in your car or in your home. It has multiple uses, it is built from high-quality materials and it looks very good.
If you want to buy it, at this time you can find it on Gearbest.com with a price of $23.99 with the discount coupon. For courier delivery, without any other fees, I recommend EU Priority Line.