C50 is the newest robot vacuum from Qihoo 360, and it is a more accessible version of Xiaomi Mi Robot Vacuum Mop Cleaner. I wrote about Qihoo 360 before on the blog, the brand is quite popular in China, and it manufactures plenty of products from robot vacuums and surveillance cameras to mobile apps or antivirus software (360 Safeguard, 360 Mobile Safe). They have a portfolio of products with an excellent price-performance ratio.
Qihoo 360 C50 is a robot vacuum that is compact but strong, and it's made for smaller homes. The fact that it does not have an LDS navigation sensor allows it to have a thickness of only 7.9 cm and a diameter of 31.5 centimetres, which means it can squeeze even under the lowest pieces of furniture. Even the tightest places are accessible to this robot vacuum.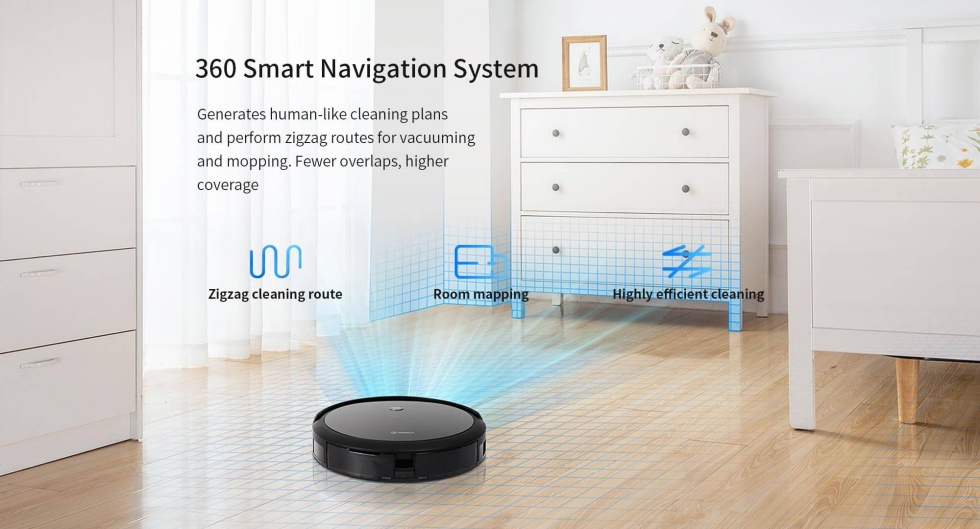 To navigate but also to detect and avoid the obstacles, 360 C50 uses a combination of sensors (collision sensor, distance, level, and a gyroscope). Also, with help from its sensor, the vacuum manages to clean smartly every corner of the room.
It comes with eight available vacuum settings, as it follows:
vacuum the entire home;
vacuum only the edges of a room;
vacuum in zig zag;
vacuum in a spiral;
programmed vacuuming;
deep cleaning (it goes over the same surface twice)
vacuum a specific area of a room;
mop.
It can be controlled through the dedicated mobile app or through the remote that comes with it. I see the remote as an excellent option for older people, who might have trouble with using the app. Also, the robot can be used through a virtual assistant like Amazon Alexa or Google.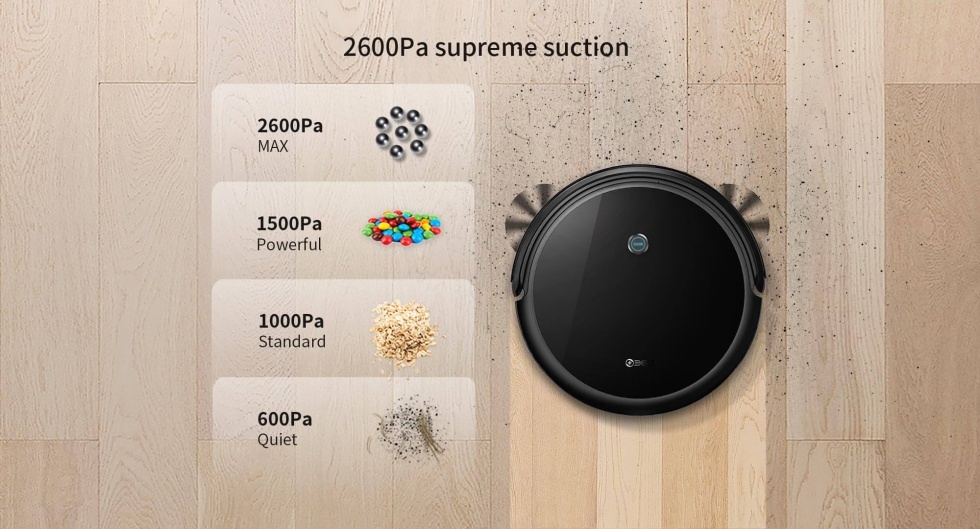 The dust container has a capacity of 510 ml, and the water container can hold 300 ml. It has a suction power of 2600 Pa, which means that in this area it can easily compete with other models that are much more expensive. It offers four suction types for different rooms and types of dirt:
Silent mode (600 Pa) for hair and small dust;
Standard mode (1000 Pa) for daily cleaning;
Strong mode (1500 Pa) for crumbs and similar types of dirt;
Maximum mode (2600 Pa) for deep cleaning.

360 C50 can also be used to wash the floors, with a dedicated mop function. Through the phone app, you can also control the water container, and you have three options to help you adjust the amount of water used for washing to protect hardwood floors.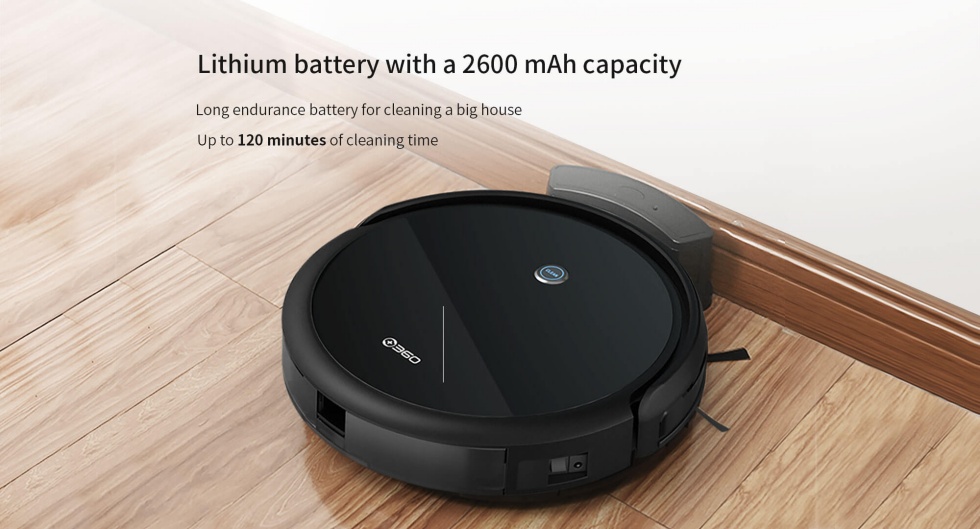 The battery has a capacity of 2600 mAh, ensuring up to 120 minutes of vacuuming. When it runs low on energy, the device goes back automatically to the charging dock. It can be charged through the charging station or with a cable.
For those interested, 360 C50 is available on the AliExpress.com website for $149.99. It's shipped from Poland or other european warehouses through courier, in 3-5 working days, no extra charges, no customs duties or VAT.